Experience the natural vastness of Asinara National Park
During the excursion you can observe / photograph various land animals, sea and birds of considerable ecological importance.
Length of the trip: 7hours 30mins
Program: coastal excursion with stops in major harbors of the island.
A day to experience the natural vastness of the National Park and Marine Protected Area , visiting the points of historical and environmental interest . We'll discover the most spectacular corners and unexplored areas, sailing along the coast and enriching the journey with a lot of swimming in different inlets present on the Island.
The tour will also feature information on the marine environment and on Asinara history.
According to weather forecasts, we will sail to the western coast of Asinara that is characterised by high cliffs , islands shaped by the Mistral wind.
The tour includes
Guided tour , lunch and drinks , use of masks and snorkels , information cards , snorkeling guides and binoculars.
The tour does not include
Extra costs that do not depend on our activities , such as entrance to the sea turtle center (cost € 2.50)
Helpful tips
Summer: Swimwear , beach towel , sunscreen/suncream (UK English) , sandals , camera.
Winter: jacket or technical clothing , camera.
April, May, June and September, October
Adults
Children discount (from 2 to 10 years): 55€
Children under 2 are free
Maximum 12 Passengers
July and August not available
Excursion available on July and August Click here: Asinara Sea Safari half day tour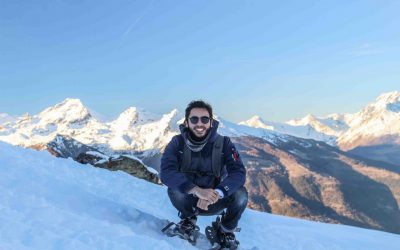 My name is Saad Fikri and I'm currently a second year  of Environmental and Territorial Management Moroccan student at the University of Sassari in Italy, embarking on one of the most exciting adventures of my life. I have chosen to share my environmental...