Asinara Sea Safari – Naturalistic excursion boat
Do not miss the opportunity to visit unique places and take some great pictures.
During the excursion you can observe / photograph various land animals, sea and birds of considerable ecological importance.
Schedules: 9.30 - 13.00 / 15.00 - 18.30
During the low season the afternoon excursion will start at 14:30 and will return at 18.00.
Length of the trip: 3 hours e 30 min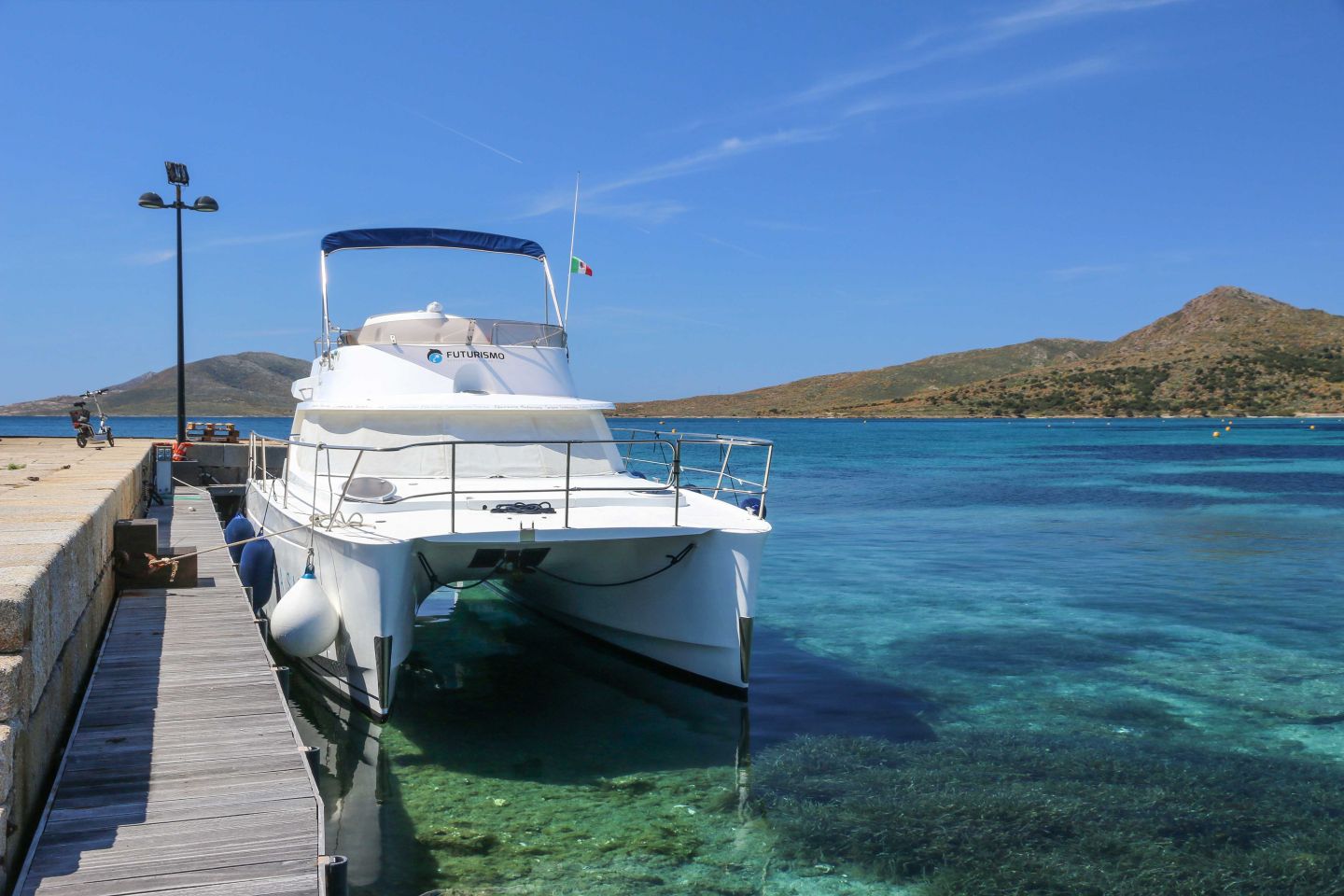 Plan: Guided tour with stops in the coastal bays
Departing from Marina dell'Ancora, one of the most beautiful seas in the world, we will reach the National Park – Marine Protected Area "Asinara Island." Here you can admire the diversity of the coastal landscapes, crystal clear waters, and areas rich in life and unspoiled environment. There is a high probability that you will see rare birds, and marine species in abundance thanks to the protection of the Park.
We will devote several swimming breaks in sheltered coves, rich in marine life, in a landscape shaped by granitic rocks where you can swim or snorkeling using masks that are provided on board. We will visit different bays, inlets and the fascinating granite quarry from the comfort of the boat. With the help of binoculars we will observe the flora and fauna on the island.
The last stop will be made to the famous "natural pools" in the Strait of Fornelli where the crew will offer an aperitif.
The tour includes
Guided tour, the use of masks and snorkels, the snorkeling guides, binoculars, water and final aperitif.
The tour does not include
Helpful tips
Summer: Swimwear , beach towel , sunscreen/suncream (UK English) , sandals , camera.
Winter: jacket or technical clothing , camera.
Throughout the excursion, experienced guides on board will give you lots of information on biodiversity, geomorphology, historical aspects of the Island Park, including the use of informative / educational material and snorkeling guides in order to recognise the main species of marine life in the Mediterranean. Depending on the weather and sea conditions, you can explore the cliffs of the west coast of Asinara, full of crevices, caves and islets.
Children discount (from 2 to 10 years):  35€

Children under 2 are free
My name is Saad Fikri and I'm currently a second year  of Environmental and Territorial Management Moroccan student at the University of Sassari in Italy, embarking on one of the most exciting adventures of my life. I have chosen to share my environmental...